The following letter was written by Shaun Jones, founder of Florida Ghost Team on behalf of F.G.T., during live broadcast of Hauntings Radio radio interview with Kimberly on June 04, 2008.

Me and my team conducted an investigation at the home of Kimberly and her family.

My first impression when walking through the home was that there was something  not welcoming me or my team. We set up our equipment and proceeded forward with our investigation.

I sat down with Kim for a long time and we talked about what was occurring. Kim is one of those clients that you just know is genuine and cooperative.

There is an area in her home that gives you a sense of foreboding...like something coming up behind you.

The guest bedroom at the end of the hall, was the room of interest as this was the area with the most activity according to Kimberly and her family.

Upon entering this room, the hairs on the back of my neck and on my arms stood on end and I started to feel a little nauseous.  The atmosphere in the room was extremely thick and heavy.

We ended the investigation and made arrangements with Kimberly to come back.

We went back on a later date and setup again.

This time, a few members of my team had experiences and some didn't want to talk about it. One member, who was very skeptical, said that he felt disoriented.

There were EVPs captured but nothing as far as photographs or video ...besides "ehem" orbs which everyone knows I  am not into the supposed round balls of light people post all over their websites. It's the real data that we look for...evp....authentic image photos and actual movement of objects or apparitions on video.

All in all, The home of Kimberly definitely has paranormal activity occurring and FGT will be going back in a third time to collect more data.

Kim and I remained friends through the years and she keeps me informed of things that may be significantly crucial to another investigation. FGT will continue to support Kim and her family no matter what.

FGT will not give long support to those who either encourage paranormal activity in their home or give false information for publicity and attention.

Kimberly is genuine and her activity is real!

Florida Ghost Team is a Taps Family Member


RE: Case#  XXXXX

Hello Kimberly,

I want to thank you for your hospitality during the XXXXX investigation.  We completely reviewed all data on the video and audio tapes.  The difficulty came in when the only EVPs that were captured was indiscernible. There were other interesting events that presented its self.

(1) A noticeable temperature change in top right corner of target room.

     (10 degree temperature drop)

(2) Light anomalies in children's room 1st door to the right.

(3) Energy loss of a team member in target room during provocation.

(4) Team members picked up on something in one corner of the guest room that had a correlation with very low temperature readings taken for base readings earlier in the evening.

(5) Video - Orb anomaly came from center of son's bedroom and moved toward the door.

(6) Definite feelings of something moving around in the guestroom closet by team member.

Nothing was found with all of the pictures that were taken at the residence.

RECOMMENDATION:

Through our interview with your family, we found that you have an interest in the paranormal. While this is good, we all must understand that this in its self could open a door for the paranormal.

I hope that this has been a help to you and your family. If you need anything in the future please feel free to contact our Client Care Representative.

Thank you,

Florida Ghost Team

Florida Ghost Team is a Taps Family Member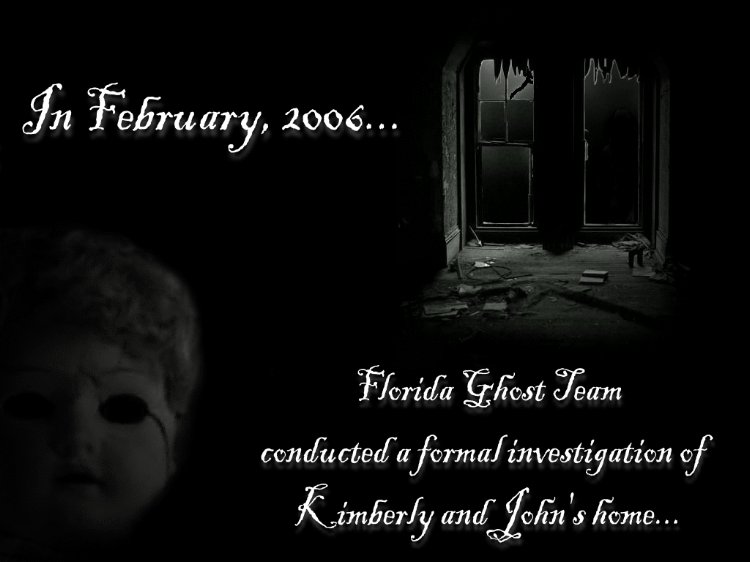 All stories and events on this page/website

are the sole property of

www.true-ghost-stories.com

Therefore, please do not remove, copy, reproduce,

or otherwise without prior conscent.

Thank You!

Copyright (C) 2001 www.true-ghost-stories.com (k.b)

All Rights Reserved








EVP #2

"Catch Your Breath"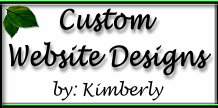 More projects you'll find Kimberly working with: